Posted on February 25th, 2014 in All Articles.
Is This Spring The Time To Sell?
By Phil Buoscio – Managing Broker – Read article online by clicking here
Even though the weather has been awful this winter, Spring is just around the corner. Many of you may be wondering if this is the Spring to try and sell. The short answer is yes. While every market varies, there continues to be very low supply of homes for sale in most markets across Chicagoland. Especially in sought after communities.
For example, I recent had a listing in Oak Park receive 3 offers. This is a bank owned property, but needless to say the location was less then desirable. The home was located on a busy intersection (Madison St) and had a gas station on both sides of it. To get multiple offers on a property like this is pretty amazing in my opinion. If you take a closer look at the Oak Park market, you realize why this happened. Check out the graph below for Oak Park supply.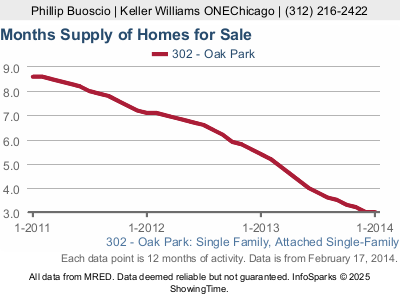 There is only 3 months of inventory. This chart is good news for sellers. Why? Because it is a very good sign for those of you looking to sell this Spring. As you can see the inventory has been consistently dropping the past 3 years. This pattern cannot last forever and when the inventory ticks up, it generally will put the brakes on price appreciation. See the graph below for Chicago as a whole.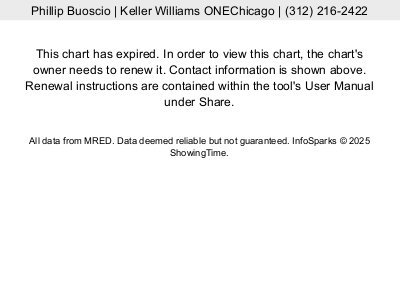 Again, over the past 3 years we've seen the months of inventory drop from 12 months down to about 4 months. Interest rates have the potential to slow down the appreciation independent from inventory. This is the other reason it is a good time to sell. Interest rates are still at historically low level, which means homes are more affordable. When interest rates increase, buyers are going to be able to afford less and therefore price appreciation could cool down or even decline depending on how fast interest rates could rise. If you are interested in finding out if now is the right time for you to sell, please call me at 312-953-6725 for a FREE market analysis. You can also email me at myrealtorphil@gmail.com
How's The Market Near You?
Below you will find some graphs on some specific neighborhoods in Chicago. If there's a neighborhood that you are interested in getting more information on that's not listed here, please email me at myrealtorphil@gmail.com and I can send you information on values for your specific neighborhood. You can click the graphs to see larger version in your web browser.
Pilsen
Single Family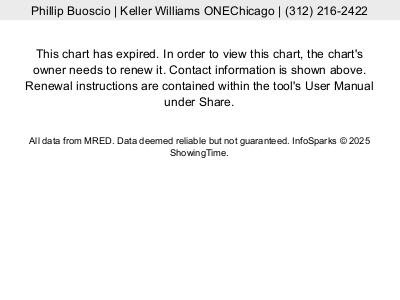 Condo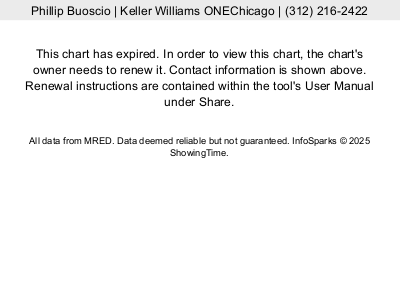 If you have a property in Pilsen, check out the updated www.PilsenHomes.com site.
Bridgeport
Single Family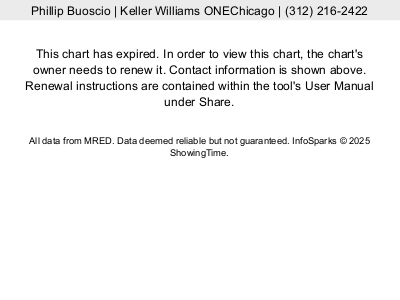 Condo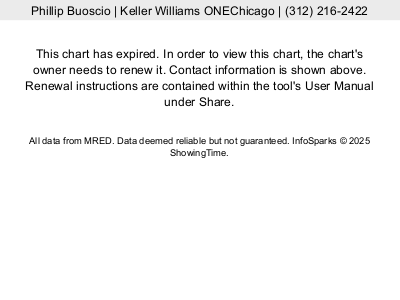 West Loop
Condo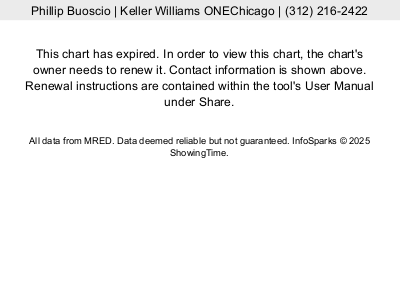 South Loop
Condo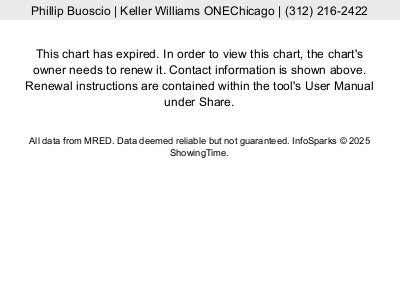 West Town
Single Family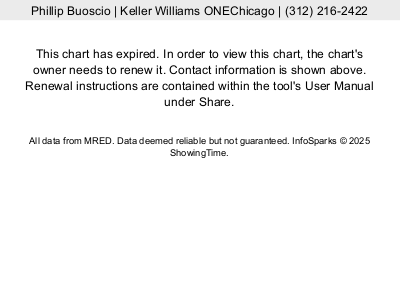 Condo
Lincoln Square
Single Family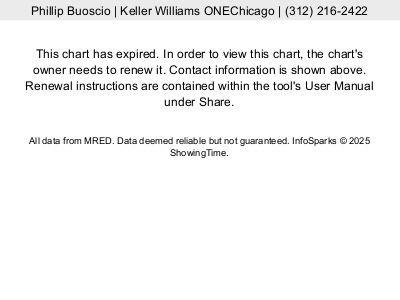 Condo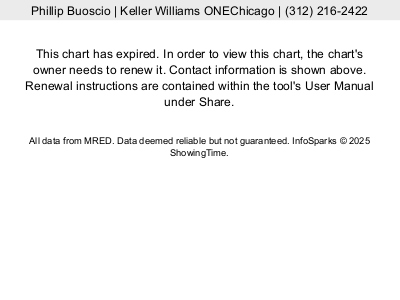 McKinley Park
Single Family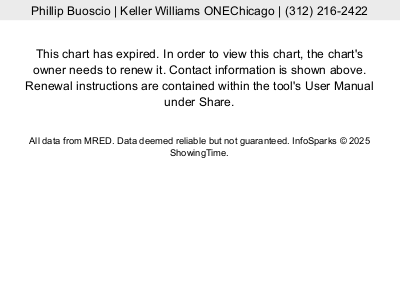 Condo
Better Living Realty – Phil Buoscio – Managing Broker